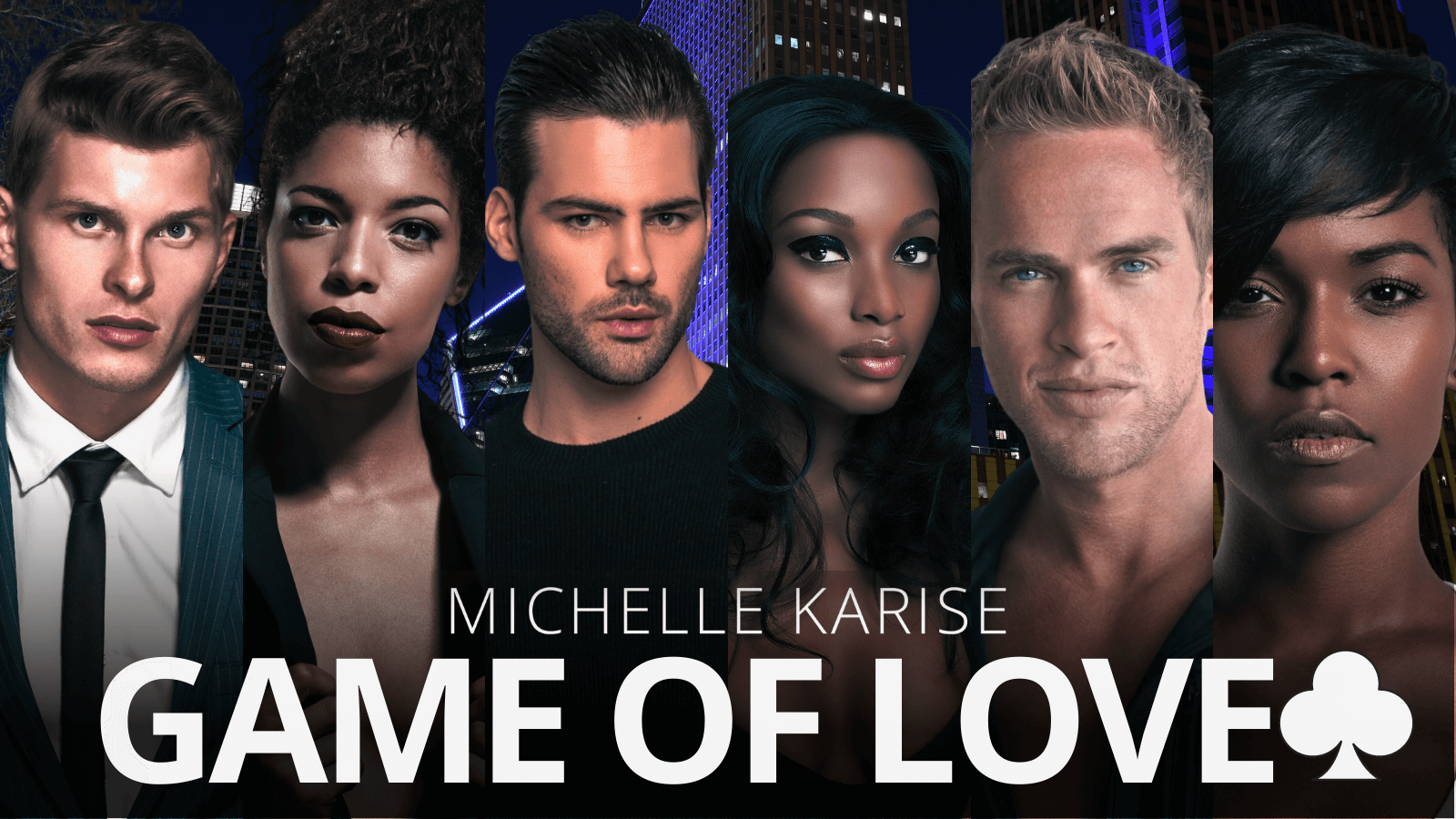 Embark on a captivating journey with the "Game of Love" series – a collection of three standalone romance novels that will leave you breathless, mesmerized, and yearning for more. Immerse yourself in a world where passion knows no bounds, and love blossoms in the most unexpected places.
Book #1 – Play By My Rules: Fall head over heels for Harrison Cooper, the enigmatic and irresistible company president, as he intertwines his life with his daring and independent admin, Arianna. Witness their worlds collide in a whirlwind of flirtation, stormy kisses, and hidden pasts that threaten to upend everything.
Book #2 – Risk It All: Follow the journey of Aiden Ricci and his spirited, sharp-tongued love interest as they navigate the choppy waters of a surprise pregnancy and an undeniable connection. With questions of destiny and fate hanging in the balance, will they risk it all for a chance at true happiness?
Book #3 – Play to Win: Brace yourself for an exhilarating ride with Travis Cooper, the IT executive by day and biker by night. Feel the sparks fly between him and Angel, a woman determined to savor every heart-pounding, passionate moment, regardless of the consequences.
The "Game of Love" series is a must-read for fans of romance and passion. Don't miss your chance to embark on this unforgettable journey.
Play By My Rules – Available
Now Risk It All – Coming Fall 2023
Play to Win – Arriving Spring 2024